Electronics Production Services
As complete service provider for industrial electronics, EBRU Elektronik GmbH, upon request, covers all services in the value chain of electronic production services. We produce in small, medium and large series and also make prototypes, samples and pilot series.
Having rational, innovative production solutions, highly motivated and keen employees, a materials purchasing department that knows the market and a quality assurance system that places error prevention before fault finding strategies, our customers have come to know us for our quality and reliability, proudly "Made in Germany". We give excellent advice and service before, during and after production of your products, and under very generous terms. We are most proud when we can regard our customers as partners, not just as contracting bodies, i.e. when we are not just a provider to a customer, but moreover a reliable partner, ready to prove our worth.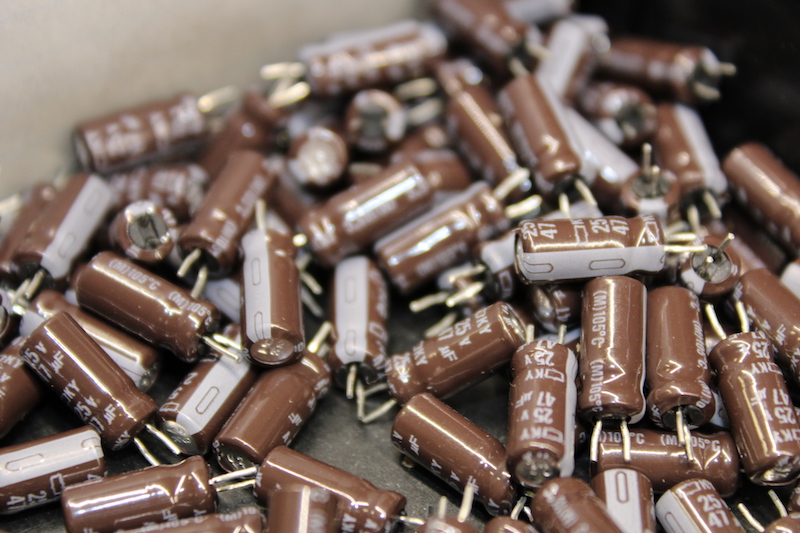 Our materials purchasing and dispatch are done globally with computer assistance. We acquire all components and materials for you according to your parts lists and approved manufacturers. We have excellent contact and agreements with all major manufacturers and distributors, which means we can assure you not only the best terms on the market but also on-schedule delivery of the necessary materials and, because of it, "just in time" production and delivery of your products.
As producer of over one million electronic assemblies per year, we have all the production facilities and fully trained workforce to produce componentry of any complexity and in accordance with industrial and official standards. While working to customer specifications and in accordance with the relevant EN and industrial standards, we also follow the guidelines of IPC-A-610, now established as the most important document on quality assurance in componentry production, both nationally and internationally, and as a body of rules and regulations between customer and provider.
The mounting of SMD components (SMT) takes place on 3 independent automation lines by i-pulse (two M8 and one M20 machine), the total mounting capacity being up to 50 000 components per hour. The high placement and repeat accuracy of our modern Pick and Place machines allows reliable mounting of components up to and including 0201, QFP up to 0.3mm and BGA. Centring is exclusively non-contact, being done by laser and camera, in order to protect the components.
We have two manual component placement posts for fitting unique pieces and samples and for retrofitting bulk goods. The solder paste and adhesive are applied either by stencil or by dispenser, depending on geometry, requirements and batch size. Two CCD camera systems optically check the soldered joints and components.
For mounting conventional components (THT), we have several independent assembly lines to accommodate our wide production range. The components are mechanically prepared by diverse dressing, cut-to-length, crimping and bending equipment and the manual and semi-automatic mounting is done by qualified personnel on assembly lines. Alongside wave soldering and selective soldering, we also perform purely manual soldering. We have suitable cementing posts for securing the components.
Since the beginning of 2005, we have been producing electronic components that comply with the RoHS directive (lead-free) to customer preference, wherever the components to be used are available in RoHS-compliant form.
Electronic component testing is computer assisted and done on bed of nails (BON) type testers or by the customer's preferred test method. We also perform electronic functional tests and in-circuit tests (ICT), as well as custom tests according to your quality control plans, and will of course provide you with test records and statistical analyses upon request. We build our own test equipment, which means we can respond immediately to customers wishes and their demands on the product and also implement specially required measurement methods quickly when needed.
We apply protective lacquers and coats to electronic components by dip, spray and selective processes. By strictly adhering to the processing instructions for each of the different protective lacquers, silicones and casting resins, and by closely cooperating with the respective manufacturers, we set a very high standard of quality, which means we reliably produce the electrical properties that are required.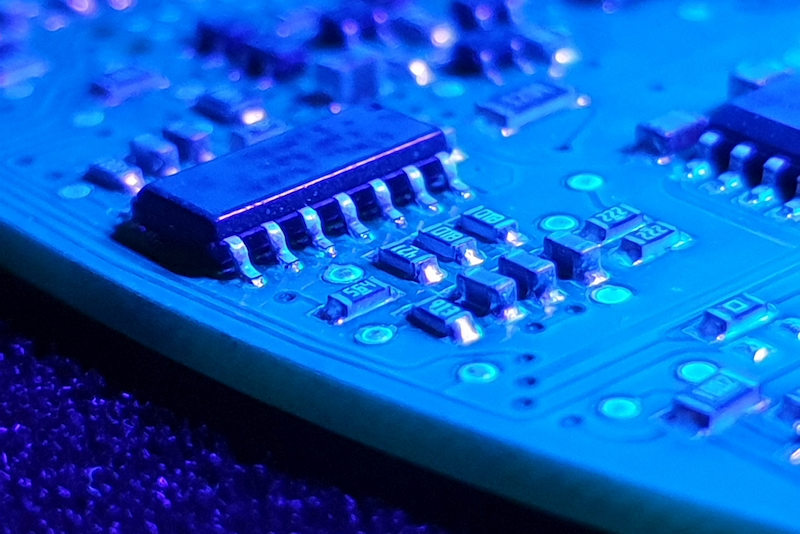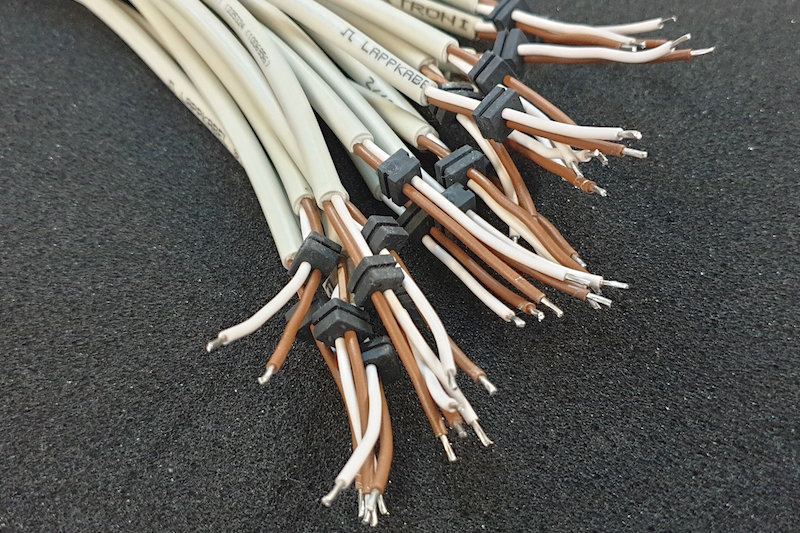 The cable assembly section assembles and produces individual cables, lines and wires and also complete cable harnesses. Cutting to length and stripping of insulation are automated, the contacts can be soldered or terminated by semi-automatic machines for multiple units or single mouldings for bulk goods. We are independent of contact manufacturers – our production facilities are not rented from the respective contact manufacturers, they are our property. The entire lines or cable harnesses are electronically tested for conductivity and short circuits. We can conduct high-voltage tests at up to 6 kV and also custom tests.
Fabrication of electronic appliances
We conduct general assembly jobs and device construction for the electromechanical and optoelectronic industry, having suitably equipped assembly stations and areas. We also offer to carry out the complete production, commissioning and testing for you.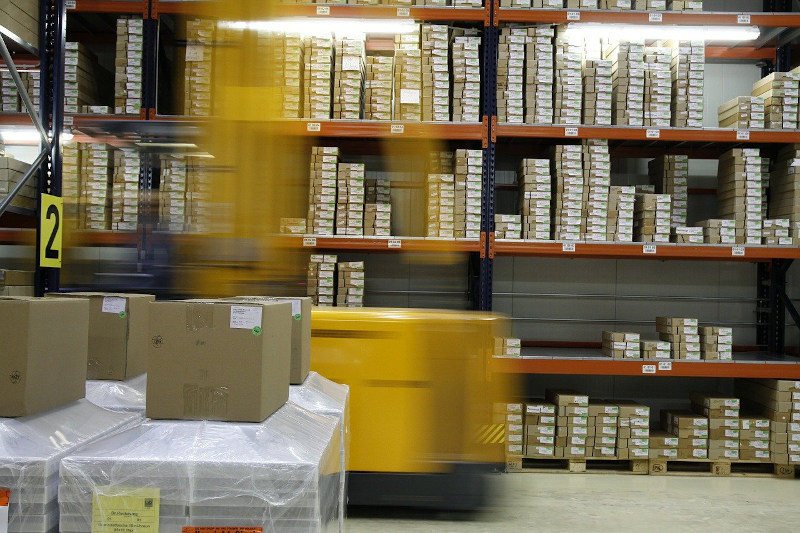 We dispatch worldwide in ESD protective packaging, either reusable or disposable. We preferentially employ compartments that allow quick handling when removing the product, thus assuring efficient processing on your conveyor line. The products, covering boxes and pallets are all labelled strictly according to customer instructions and dispatch conditions.